Fauziahanim binti Zakaria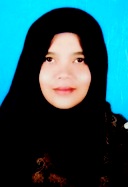 Fauziahanim Binti Zakaria, Dr.
Pharmaceutical Analysis (FAR 311/4)

Basic Pharmacognosy and phytochemistry (FAR 244/4)

Organic Chemistry (FAR 113/4)
My current research interest is to investigate effect of plant extracts in CNS-related diseases via multiplatform metabolomics approach.
Phytochemistry and medicinal chemistry
Analytical chemistry for standardization of biomolecules in herbal extracts
Pharmacology of bioactive molecules from synthetic and plants sources using zebrafish model
Toxicology of medicinal plants
1H NMR-based metabolomics analysis
LCMS/MS metabolite profiling and analysis of acute toxicity effect of ethanolic extract on Centella asiatica on zebrafish model, Fauziahanim Zakaria, Wan Norhamidah Wan Ibrahim, Intan Safinar Ismail, Hafandi Ahmad, Nurhuda Manshoor, Norhadiani Ismail, Zurina Zainal, and Khozirah Shaari, Pertanika J.Sci& Technol. 27(2): 971-989 (2019).

Evaluation of Antidepressive-like effect on Centella asiatica on reserpine-induced depression-like zebrafish model, Fauziahanim Zakaria, Khozirah Shaari, ASOMPS XV 2017, 22nd NPSP, Oral Presentation, 6-8 Dec 2017, Manila.