Pharmaceutical Compounding I Microcredential Module is now open for registration
A new microcredential module is up and ready from the School of Pharmaceutical Sciences USM!
This module, Pharmaceutical Compounding I is specially prepared for pharmacists, assistant pharmacists, pharmacy students and pharmacy assistants in community pharmacies, and focuses on the background and general introduction on compounding and the requirement that need to be fulfilled in order to offer a good compounding service at hospitals and community pharmacies.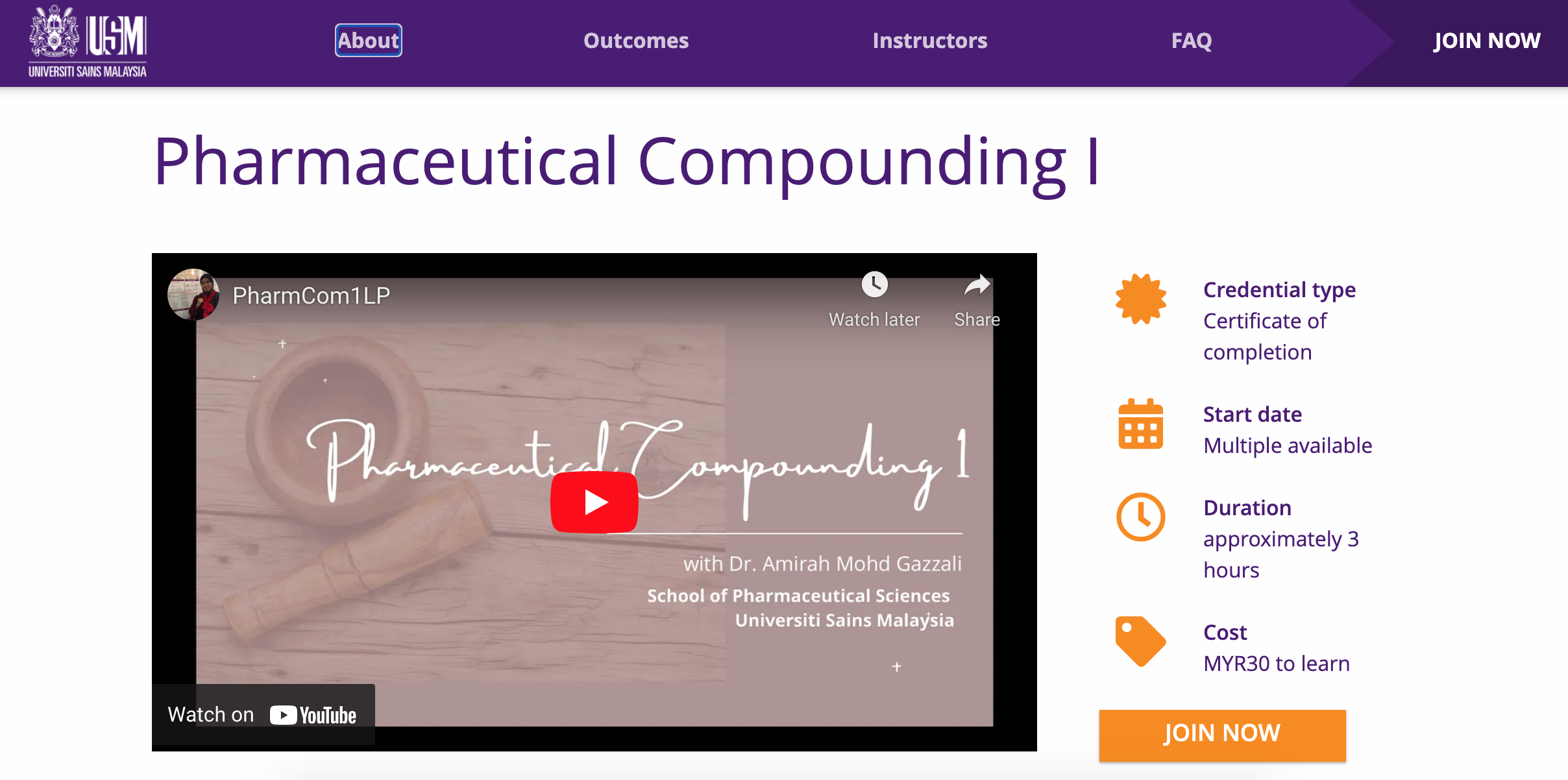 It is now open for enrolment, and the course will begin on 3rd of January 2022. Visit the webpage at the following link https://learning4life.usm.my/c…/pharmaceutical-compounding-i and click the "Join Now" button. Different activities and excitement await you in the module, so let's go!
Course Developer :
Dr. Amirah Mohd Gazzali
Pharmacy Lecturer
School of Pharmaceutical Sciences